Get your outdoor space looking its best with professional gardening and landscaping services in West London. Our experienced team provides a range of services to transform your garden, from simple lawn care to complex landscaping projects.
At Professional Gardening Services, we provide top-of-the-line gardening services that cater to the needs of every residential area. We boast our team of experienced and skilled professionals who are well-equipped to maintain the beauty of your garden with their expertise in regular care and maintenance. 
Our services include Garden Clearance, Hedge Trimming, Jet Washing, Lawn Care & Mowing, Planting, Weeding and Pruning, Fencing, Raised Beds, Artificial Grass, and Turfing. Connect with us today and experience an exceptional gardening service like no other! For Gardening Tips & Tricks read our Blog!
Our gardening services provide the perfect solution for all your gardening needs. We offer expert advice and help to transform your garden into an oasis that you can enjoy for years to come. Get in touch today and let us help you get your garden in shape!
Checkout Popular Services
We offer a range of services to fit every need and every budget. Our expertise includes different aspects of design, build, and maintenance and we aim to always put you in the center of the project. We want to help you transform your garden by helping you landscape and maintain it. Our gardening services portfolio includes turfing, artificial grass, raised beds, fencing, hedge trimming, lawn care, weeding, planting, jet washing, and many more! We are flexible and we can customize according to your gardening needs!
By working closely with our clients, we at Professional Gardening Services ensure that the work is completed to the highest standards and within your time frame! Our process starts with an initial consultation and a custom plan of action based on your needs. We then carry out the necessary steps to transform your space into a beautiful garden.
Assessing and designing your garden with precision and care, tailored to your preferences and budget.
We will design your dream garden with our professional gardening design services. Maximize your outdoor space potential today.
We will transform your outdoor space into a stunning garden with our expert building services. Let's create your dream garden today!
We also provide regular upkeep to keep your garden looking pristine, from mowing lawns to pruning hedges and everything in between.
Book a FREE professional gardening consultation!
We work hard to earn the trust of our customers because we believe strong relationships and long-term partnerships are fundamental to our sustained success.
Drop us a line to get more information about your project.
Get

10%

Off
ON YOUR FIRST BOOKING
The offer ends at the end of the month.
Prices for Commercial & Residential Areas in West London
Our gardening services provide a wide range of services such as Garden Clearance, Hedge Trimming, Jet Washing, Lawn Care & Mowing, Planting, Weeding & Pruning and Fencing. We also offer Raised Beds for those who want to add a unique touch to their gardens. With our expertise and knowledge in gardening, we will help you create the perfect outdoor space that will suit your needs and preferences.
Hear From Our Happy Customers!
Hear what others have to say
Dimo is an excellent gardener and businessman – his work is excellent, he always quotes the best prices and looks for the most economical way to complete a job.. Truly a lovely person who takes great pride in his work. I highly recommend Dimo, we were blessed to come across him online.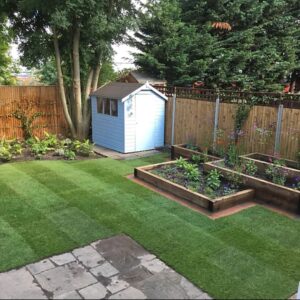 As a result of the garden build service provided by Dimo and his company, we're spending much more time in the garden now. No hassle with arranging the service. So happy with the gardening work done! Highly recommend this company, and we would definitely use it again!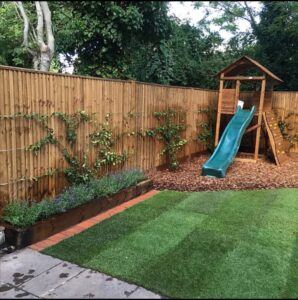 Get the latest gardening news and tips from our expert team of gardeners. Learn how to grow beautiful plants, manage pests and diseases, choose the right tools and materials, and find inspiration for your own garden.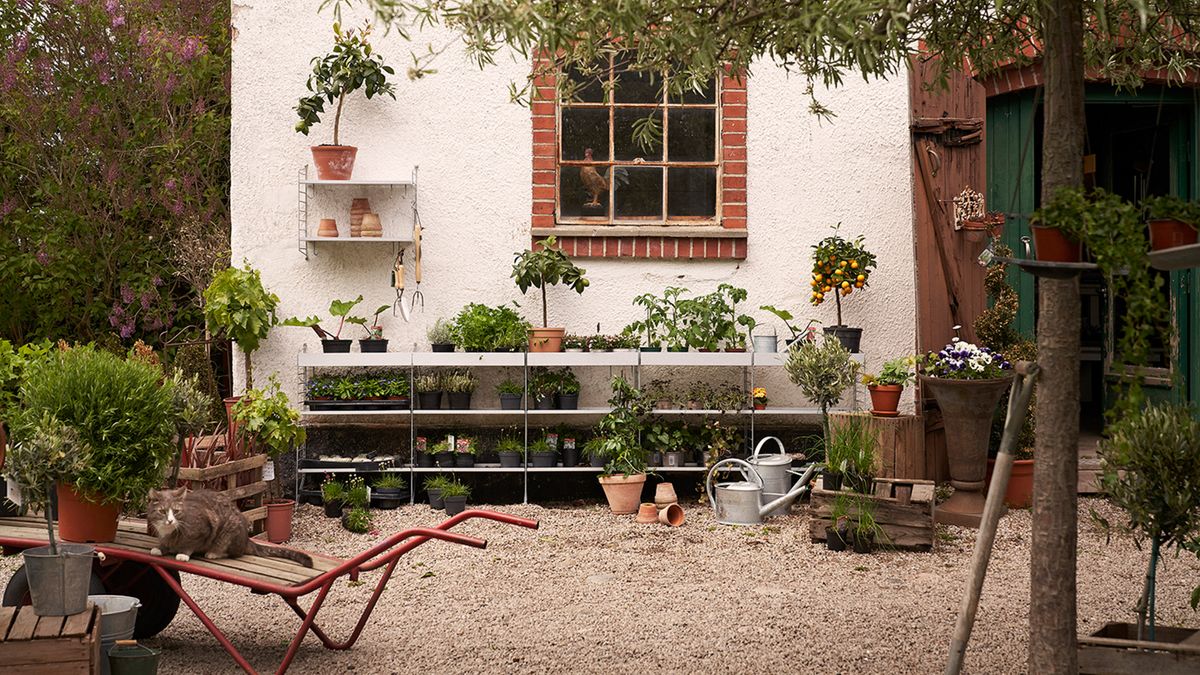 Garden Ideas
Fall is the perfect time for yard maintenance and garden clearance. But once you start clearing up your garden for winter, eventually you have to put tools, machinery and summer furniture away. That is why every gardening household needs to have functional garden storage space to store the goods when snow and frost hit. Read this article for some inspiring and stylish garden storage ideas. All of these will help you during the fall season and make your garden look much better.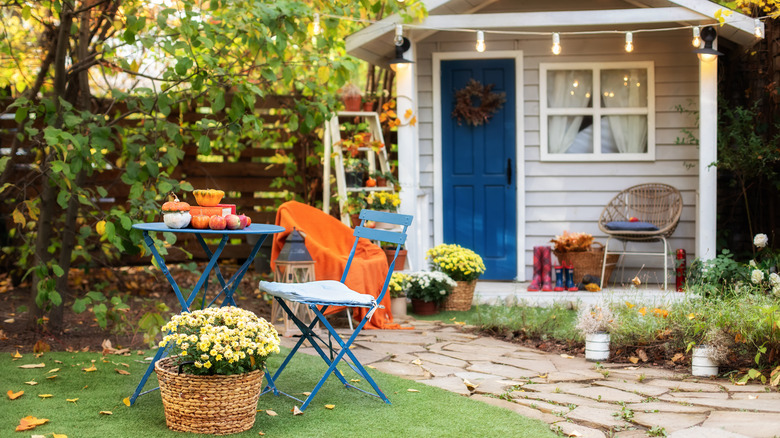 Garden Maintenance
If you want to have lush grass and healthy plants next season, knowing how to prepare your yard for fall and sticking to a strict lawn care calendar is essential. In this article, our professional gardening experts will teach you how to design a garden and develop the best landscape plan for your outdoor space. Keep on reading for the ultimate tips on how to set up and execute big and small garden plans for fall.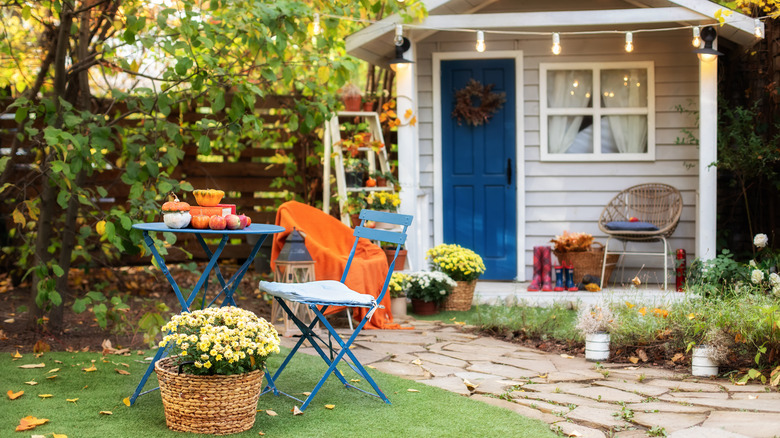 Garden Ideas
Summer is gone, but that does not mean you have to stop taking care of your garden. Keeping up a presentable outdoor space is not that much of a challenge if you are willing to make small alternations. In fact, designing your garden for autumn is easier than you thought. In this article, you can check out some of the most amazing gardening ideas from professional gardeners. Ready to design your dream autumn garden? Let's go.