Expert Fencing Installation Services in West London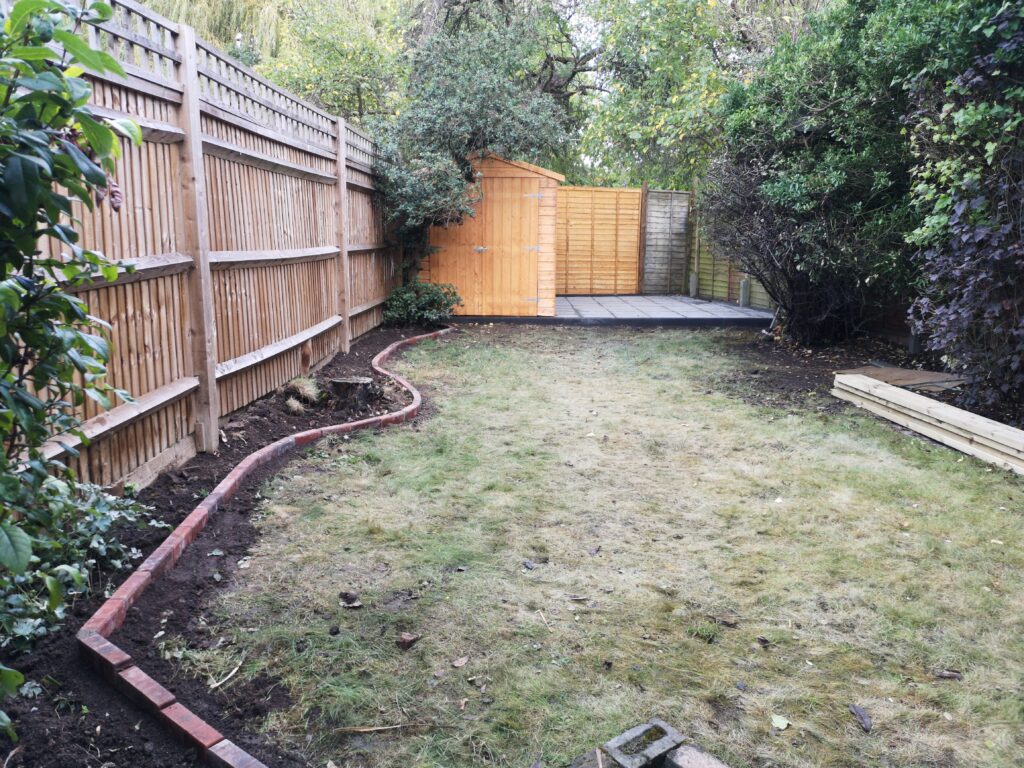 Why choose fencing for your West London garden?
One of the main advantages of opting for fencing in your West London garden is the enhanced privacy it offers. Unlike open spaces, a well-installed fence can create a private oasis for you and your family. Whether you live in the heart of West London or need "fencing near me," our sturdy fences ensure your garden remains a secluded retreat.
Fencing provides an extra layer of security for your West London property. It acts as a barrier, deterring potential intruders and keeping your garden and home safe. For homeowners in West London, where security is essential, our fencing installation services offer peace of mind.
Fences help define the boundaries of your garden clearly. This is especially beneficial in West London, where properties are often close together. With a well-defined garden, you can make the most of your outdoor space and avoid disputes with neighbors.
Our fences are built to withstand West London's variable weather conditions. Whether it's heavy rain or strong winds, our durable fences maintain their integrity, ensuring your garden remains protected year-round.
Fences not only serve a practical purpose but also enhance the overall aesthetic of your garden. We offer a variety of fence styles and materials to match your preferences and the look of your West London property.
Our fencing installation process
Consultation and planning
At Professional Gardening Services, we start by understanding your requirements during an initial consultation. We then create a customized plan to meet your fencing needs in West London. Our skilled team handles the installation process from start to finish, ensuring a beautiful and secure garden.
Why choose us for your fencing installation in West London?
With years of experience, our team of experts excels in providing top-quality fencing installation services in West London. We stay updated with the latest techniques, guaranteeing a smooth and efficient installation.
We prioritize your satisfaction by using high-quality, long-lasting fencing materials. Our fences are designed to blend seamlessly with your garden's aesthetics while offering reliability and longevity.
We recognize that each garden in West London is unique. That's why we offer tailored solutions to fit your specific requirements. Whether it's a small courtyard or a sprawling backyard, we create fences that match your garden's size and style.
Exceptional customer service
Customer satisfaction is our utmost priority. From the initial consultation to the final installation, we provide outstanding customer service. We listen to your needs, address your concerns, and ensure you're delighted with our services.
Our premium fencing installation services come at competitive prices. We believe that quality shouldn't be compromised by cost, making our services accessible to all in West London.
Our satisfied customers have left numerous positive reviews and testimonials, attesting to the transformation of their West London gardens with our fencing installation services.
Environmentally responsible
Our fencing solutions not only offer security but are also environmentally responsible. We aim to minimize our impact on the environment, ensuring that your garden stays green in more ways than one.
Frequently asked questions about fencing installation in West London
How long does a fence installation last?
A well-installed fence can last for many years, providing long-term benefits for your West London garden. The lifespan of a fence depends on factors such as the material used, maintenance, and exposure to weather conditions.
Our fences are constructed to withstand West London's climate, ensuring durability and longevity. Regular maintenance, such as cleaning and repainting if necessary, can extend the life of your fence further.
Can fences be installed on uneven terrain?
Yes, fences can be installed on uneven terrain in West London. Our experienced team can adapt to various landscapes, ensuring that your fence follows the natural contours of your garden while maintaining security and aesthetics.
What is the cost of fencing installation?
The cost of fencing installation can vary based on factors like the type of material, the length of the fence, and the complexity of the installation. On average, you can expect to pay between £40 to £90 per linear meter for professional fencing installation in West London.
For an accurate quote tailored to your specific requirements, please contact us. We offer competitive pricing without compromising on quality, ensuring you get the best value for your investment in your West London garden.