Completed Gardening Projects
Check out our gardening portfolio
Get inspired by our recently completed gardening projects. From landscaping and planting to hardscaping and outdoor lighting, our work is designed to bring your outdoor space to life. Explore our finished garden designs and read more about how we bring nature into your backyard. Get in touch today for a free consultation.
Recently Completed Gardening Projects
Hear From Our Happy Customers!
Hear what others have to say about our completed gardening projects
Dimo is an excellent gardener and businessman – his work is excellent, he always quotes the best prices and looks for the most economical way to complete a job.. Truly a lovely person who takes great pride in his work. I highly recommend Dimo, we were blessed to come across him online.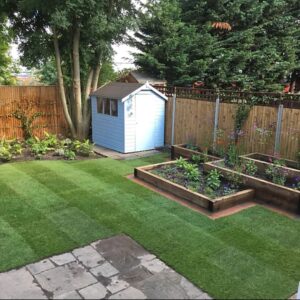 As a result of the garden build service provided by Dimo and his company, we're spending much more time in the garden now. No hassle with arranging the service. So happy with the gardening work done! Highly recommend this company, and we would definitely use it again!