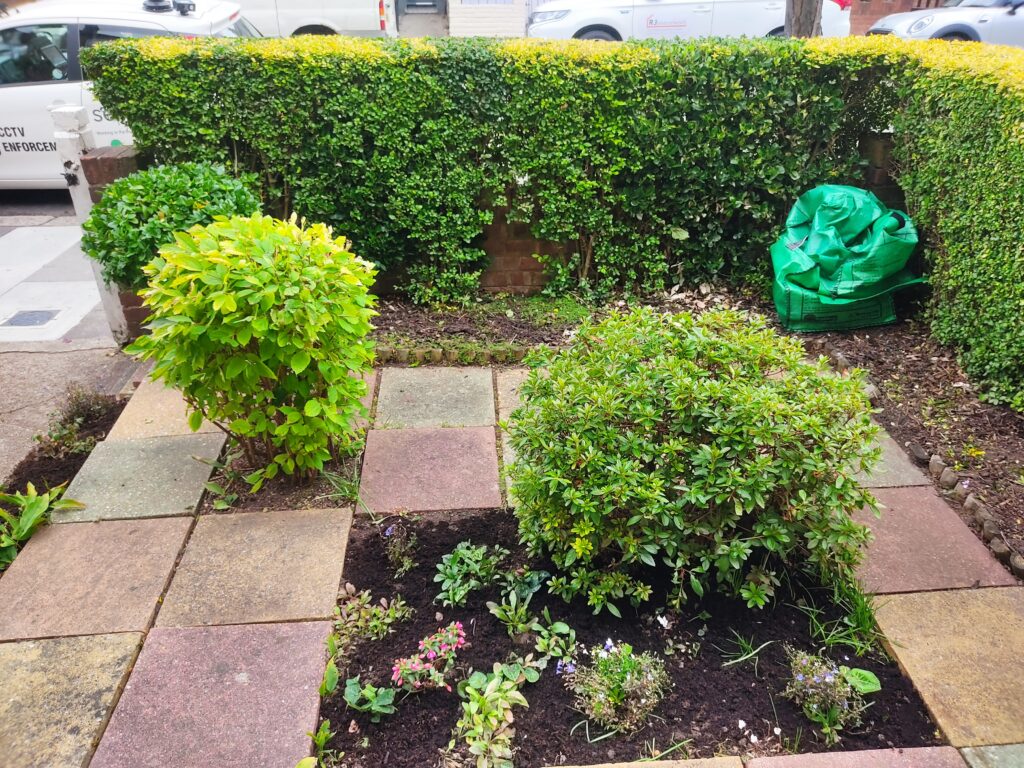 At our gardening company, we understand that maintaining a beautiful and healthy garden requires regular attention and care. That's why we offer professional weeding and pruning services to help keep your plants and landscaping looking their best.
Weeding is an essential task for any garden, as weeds can compete with your plants for nutrients, water, and sunlight, causing them to grow weak and stunted. Our team of experts can help keep your garden weed-free by removing weeds by hand or with specialized tools. We also offer organic weed control solutions that are safe for your plants and the environment.
Pruning is another crucial aspect of maintaining healthy plants and trees. Proper pruning helps to promote healthy growth, improve overall plant structure, and remove any dead, diseased, or damaged branches.
Firstly, our skilled professionals will assess your plants and trees to determine the best pruning techniques to use and ensure the job is done safely and efficiently.
At our gardening company, we pride ourselves on our attention to detail and commitment to customer satisfaction. We work closely with each of our clients to understand their unique needs and tailor our services to meet those needs. Our team of experts is fully equipped with the latest tools and techniques to provide top-quality weeding and pruning services for gardens of all sizes and types.
We also offer a range of additional services to help maintain the health and beauty of your garden, including fertilization, pest control, and mulching. Our goal is to help you create a stunning and thriving outdoor space that you can enjoy for years to come.
In conclusion, our weeding and pruning services are essential for maintaining a healthy and beautiful garden. With our team of experts, you can be confident that your garden will receive the care and attention it deserves. Contact us today to learn more about our weeding and pruning services and how we can help transform your garden into an oasis.