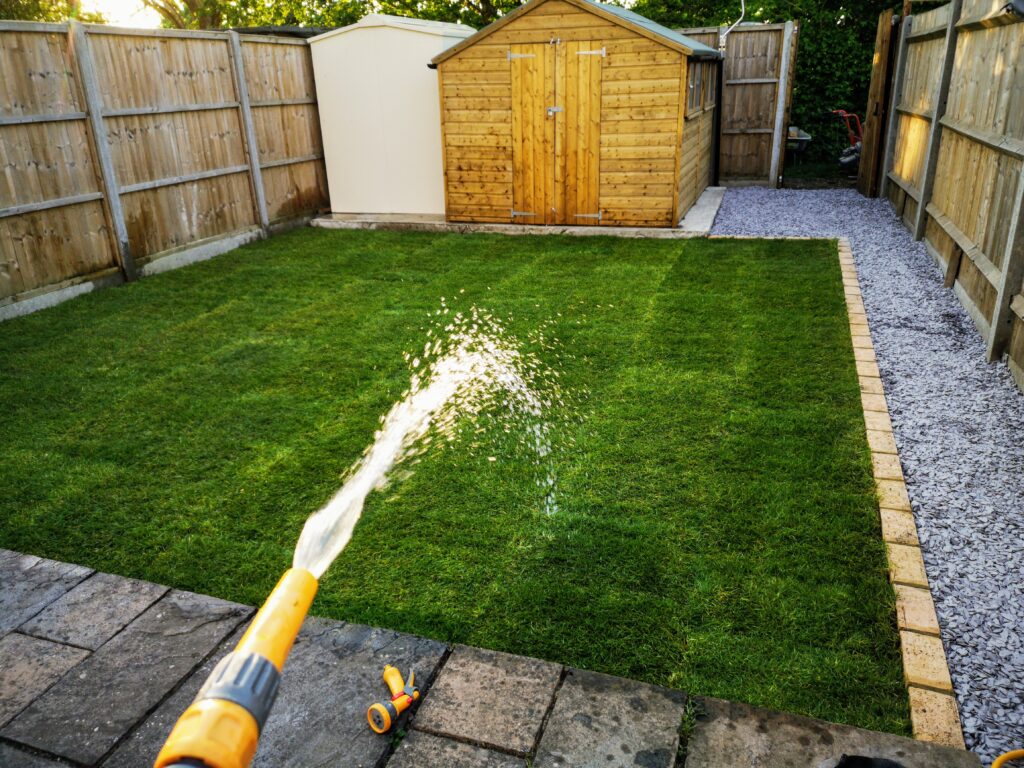 If you're looking to transform your garden, consider turfing as a way to achieve a lush, green lawn. This is a popular method of creating a new lawn or repairing an existing one. It involves laying strips of grass on top of prepared soil, which then root and grow into a smooth, even surface.
At our gardening company, we offer turfing services to help you achieve the lawn of your dreams.
Firstly, our team of skilled professionals will work with you to assess your needs and recommend the best type of turf for your soil, climate, and intended use. We offer a range of high-quality turf varieties to suit every preference, from fine, ornamental grasses to hardy, durable varieties for high-traffic areas.
Our working process begins with preparing the soil to create an ideal environment for the turf to take root. We remove any weeds or debris, level the soil, and add organic matter to improve soil structure and fertility. Once the soil is prepared, we lay the turf in a staggered pattern to create a seamless, natural-looking lawn. We also use top-quality equipment to ensure the turf is level and firmly in place, with no gaps or uneven spots.
At our gardening company, we understand that a beautiful lawn requires ongoing care and maintenance. That's why we offer a range of lawn care services to keep your new turf looking its best. From regular mowing and fertilization to weed control and aeration, we have the expertise and tools to keep your lawn healthy and thriving.
So, if you're looking to enhance your outdoor space with a beautiful, green lawn, our turfing services are the perfect solution. Our team of experienced professionals is committed to providing top-quality results, with a focus on customer satisfaction and attention to detail. Contact us today to learn more about our turfing services and how we can help you achieve the lawn of your dreams.