Professional Garden Clearance Services in West London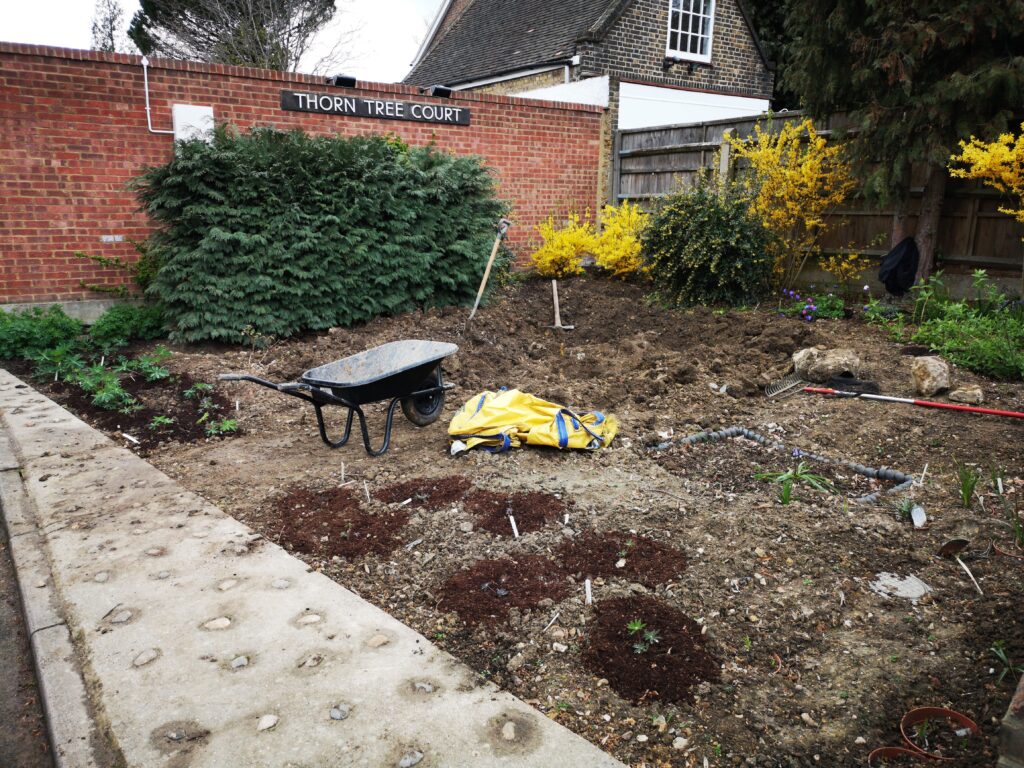 Why choose garden clearance for your West London property?
Opting for garden clearance services in West London means a hassle-free cleanup. Unlike handling it yourself, our experts tackle the task efficiently, saving you time and effort. Whether you reside in the heart of West London or seek "garden clearance near me," our service offers unmatched convenience.
Our garden clearance service in West London promotes environmental consciousness. We dispose of garden waste responsibly, reducing your ecological footprint. This eco-friendly approach aligns with West London's commitment to sustainable living.
Gardens can accumulate clutter throughout the year. Unlike sporadic DIY efforts, our garden services maintain a pristine outdoor appearance year-round. This is vital in West London, where fluctuating weather can challenge garden upkeep.
While DIY garden clearance may seem cost-effective, our professional service offers long-term savings. Consider the time, equipment, and disposal costs you avoid with our services. It's a savvy investment for your property.
For pet owners seeking "garden clearance for dogs," rest assured our service is pet-friendly. We ensure a safe environment for your furry companions in West London, making it a practical choice for pet lovers.
Our garden clearance process
Initial consultation and site assessment
At Professional Gardening Services, we prioritize client satisfaction and timely completion. Our process begins with an initial consultation, crafting a tailored plan based on your West London garden's unique requirements. We proceed to transform your outdoor space effectively.
Why choose us for your gardening needs in West London?
With years of industry experience, our team excels in all kinds of gardening services in London. We employ efficient techniques and best practices, ensuring a seamless process from start to finish.
We commit to delivering top-tier garden clearance in West London. Our service not only ensures cleanliness but also enhances your outdoor space's aesthetics. Expect a pristine garden every time.
Recognizing the uniqueness of every garden, we offer customized solutions in West London. Whether it's a small backyard or a spacious garden, we design our service to fit your specific needs and preferences.
Exceptional customer service
Client satisfaction is our top priority. We actively listen, address inquiries, and guarantee your complete satisfaction, maintaining a seamless client experience.
We provide premium garden clearance services at competitive rates, ensuring accessibility without compromising quality in West London. Quality doesn't have to break the bank.
Our satisfied customers' positive reviews and testimonials speak volumes about our services. Join the list of delighted clients who have transformed their outdoor spaces with us.
Our garden clearance in West London isn't just about cleanliness; it's also environmentally responsible. By reducing waste and adopting eco-friendly practices, we contribute to a greener future.
Frequently asked questions about garden clearance
How long does the garden clearance take?
Our gardening services are swift and efficient. The duration depends on the garden's size and the extent of clearance needed. On average, we complete most projects within a day. We prioritize timely results without compromising quality.
Can garden clearance handle overgrown gardens?
Absolutely! Our team is specialized in tackling overgrown gardens. We have the expertise and equipment to transform neglected spaces into well-maintained outdoor havens.
What happens to the garden waste?
We're committed to eco-responsibility in West London. We dispose of garden waste responsibly, recycling where possible. You can trust us to minimize the environmental impact of your garden clearance.
Is garden clearance affordable?
Our services are competitively priced. While costs vary based on garden size and specific needs, our commitment to affordability remains constant. We provide cost-effective solutions without compromising quality.
How can I get a quote for garden clearance?
For an accurate quote tailored to your West London garden's requirements, please contact us. We'll be happy to provide a detailed estimate and discuss your specific needs. Transform your garden with us today!